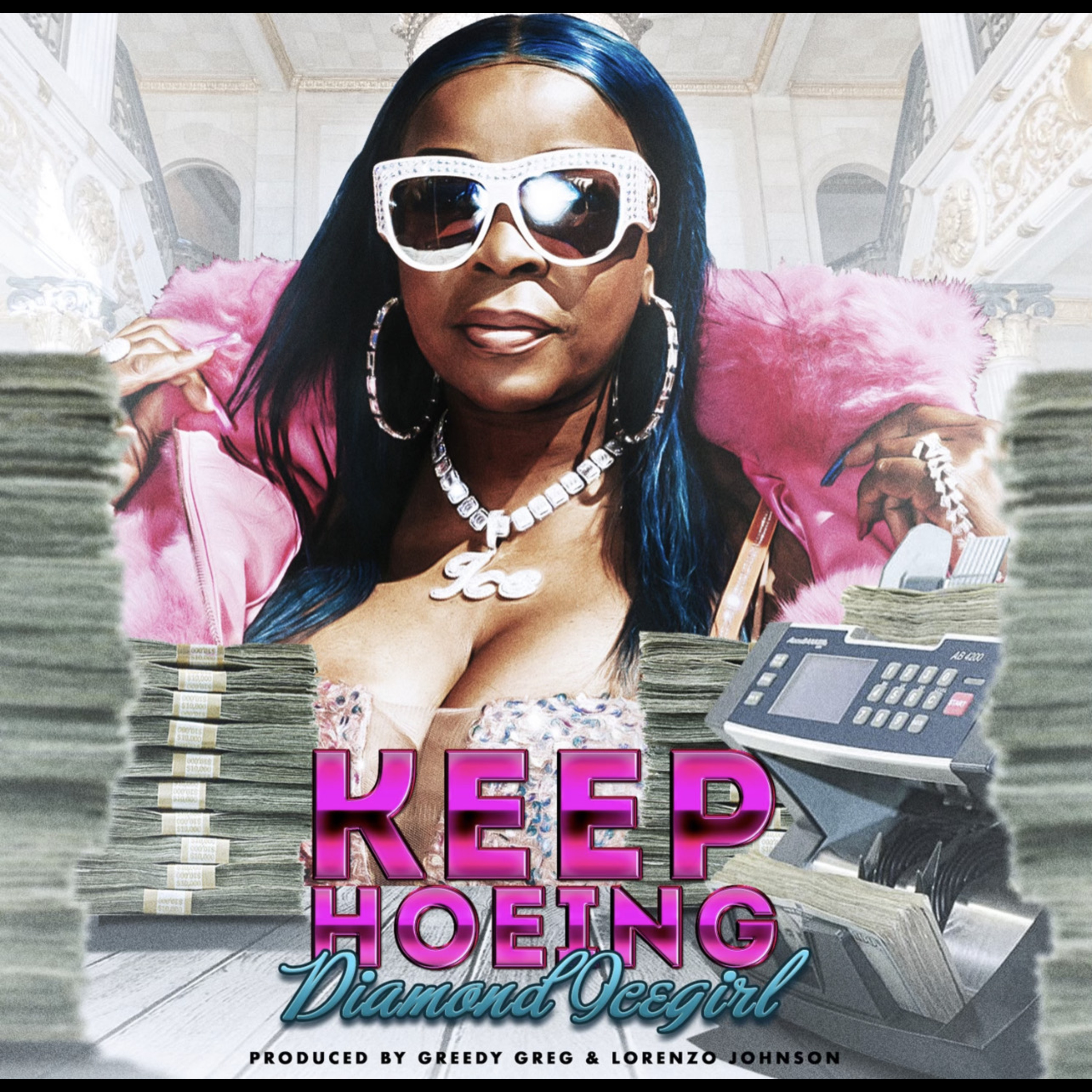 Diamond Icegirl, formerly a member of Gangsta Bytch Mentality G.B.M., a Girl Gangster Rap group founded by the late Eazy E, has always stood out in the music industry as one of the few women who effortlessly blended street credibility with a community-oriented mindset, establishing herself as a formidable Female Emcee. Her close working relationship with the late Nipsey Hussle further solidified her reputation.
Beyond her roles as an actress, TV producer, and radio DJ, Diamond Icegirl has embraced the role of Female CEO, overseeing her personal label, Crash Unit Entertainment. A versatile entrepreneur, she owes much of her success to the mentorship she received from the visionary mind behind the iconic rap collective N.W.A. and Ruthless Records.
Recently, Diamond Icegirl dropped her latest club hit single, 'Keep Hoeing,' which stands as an empowering anthem in its own right. The track boasts mesmerizing instrumentals and infectious beats that keep listeners engaged from start to finish. Diamond Icegirl's lyrical prowess on this song takes it to a whole new level.
Diamond Icegirl's journey into the world of Hip Hop actually began with breakdancing in her early years, predating her association with Eazy E. Her collaboration with MC TROUBLE eventually led her into the world of Hood Rap in the streets of Los Angeles, earning her a prominent position as a local Rap luminary. Notably, Diamond Icegirl has shared the spotlight with the late 2PAC and Eazy E, and she even has a collaborative track with BIRDMAN, the CEO of Cash Money Records.