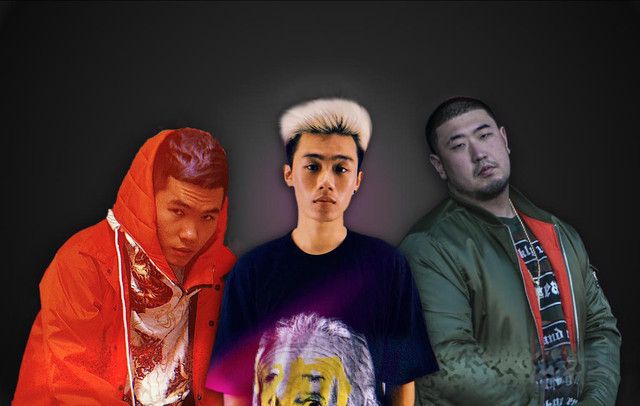 It's been a long time since I heard anything that even remotely compares with the guitar intro of Urban Fu$e's 'Broke Blues'. To be quite honest with you, I simply didn't think they made them like that anymore. I didn't think we'd ever see true blues musicians, but it turns out I was wrong. 
Now, that solo alone is enough to turn you into a fan of this young music group,  for the sheer quality of it. It's  proper, masterful guitar playing that unapologetically forces you to listen to what comes next. And you're not disappointed there, either. 
'Broke Blues', as you might've guessed, is a song about being down, about having nothing to your name. It's about hard times, yet it makes the hard times sound interesting. Makes you think you can do it. And you know why? 
Because if someone so down on his luck could come up with such a good tune, then surely, you can manage. 
Something that strikes me as particularly creative about this track is that although the voice is pure blues, the sound itself couldn't be further from it. There's a low, unobtrusive pop beat going in the background. As most of Urban Fu$e's songs, it bears the unmistakable dance undertones that have become their signature. It's a blues tune, but it's also more than a blues tune, if you see what I'm saying. 
This becomes abundantly clear about halfway through, when the voice changes. From the gifted blues singer, we move on to this authentic rap, that continues to talk about the same financial hardships. Though the sound itself is clean, the tone is street, and this really helps to strengthen the whole 'down and out' message of the song. 
Yet another fascinating aspect is that the song itself was written for a collab between Urban Fu$e and The Financial Awareness Foundation ("TFAF"), as part of the official Financial Awareness Month (March). It's definitely an ambitious project, one that looks to highlight the importance of financial education in Cameroon and Vietnam, where some of the members of UF originally hail from. 
Urban Fu$e are clearly a group of very talented musicians, but they're also artists with great heart, which gives them an added bonus, in my book. They've been around for a few years now, amassing quite a following in that time, and lending their voice to a wide array of good causes. 
In January of this year, they put out a song called 'Scoreboard', which paid a moving tribute to NBA great Kobe Bryant, and sought to help his fans in their grief. 
They're good people. And that, much like good musicians, is rare nowadays. Which makes me think they'll go far, and makes me real excited for their new album, DLW2, coming this June.